Just believe yourself you can do it!
Just believe yourself you can do it!

On Jan 14th last year, I got an inquiry of SUS cnc parts with detail size drawing from American, I read the inquiry and size drawing carefully, that is our professional product, the first order is 5,000pcs, I was very happy, he is our direct customer, called Dan.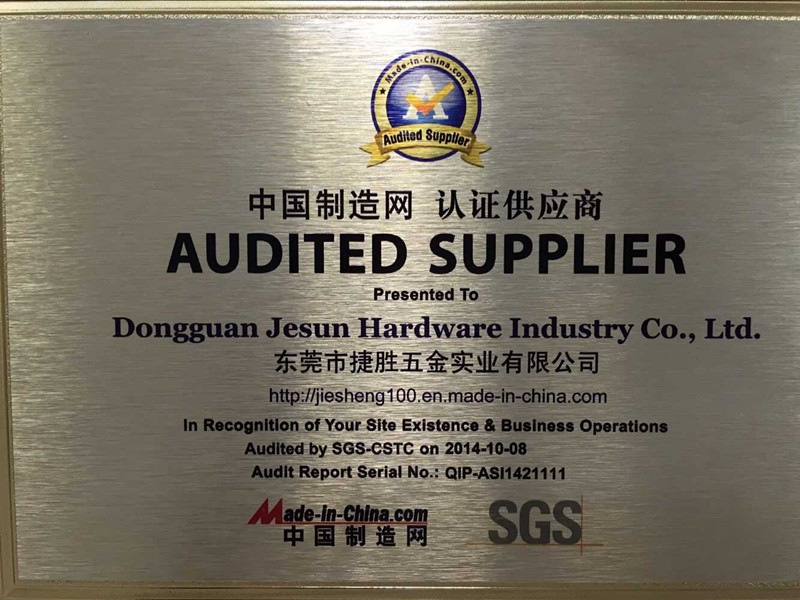 I sent the size drawing to our engineer, he calculated the cost for me quickly, and told me all the process and notice of this item. I am lucky we have a great team. I made a quotation for Dan. It seams very smoothly. I thought I will get back from Dan soon. Because we are the professional factory to do non-standard hardware,our offer is competitive , I have confidence.
I really got reply of Dan quickly, but his first sentence is :I can offer you at much lower price,in all suppliers your offer is the highest. Oh, my god! I was thinking I would met a fierce price war with this guy. I chatted with him on WhatsApp. I told me all the process and notice, explained this item tolerances are very strict, and the material is stainless steel, we need CNC lathe to process.But he ignored me, after a few days how I sent message to him , but still have not got any reply, I feel very depressed, feeling like being abandoned by boyfriend.The feeling was so bad.But I know I can not give up, I wrote a long email to him, tell him I want to be good friend with him and also very confident said to him that we are the most professional manufacturer, our technology is very mature, and equipment are imported equipment, please do not worry and welcome to visit our factory , we can produce sample first, if the sample do not qualified,we will bear all cost ,this is our commitment to Customers.I also attached our company video,hope can help him learn more about us.But after few days still no reply from Dan,I was disappointed once again, I thought I may in his blacklist,but I still insist send email each week to tell him our company dynamic and news.
To my surprised,Dan replied me when 5 weeks passed,and his mail wrote that:Please arrange a sample PI,we would like to go ahead with samples,thanks.Oh ,that was so excited,he would like to give us chance,that is a happy day !!
Later I asked Dan why he finally chose us, he said to me, you are the most confident one in my many business contacts I am very touched by your team's commitment to customers, because of your weekly e-mail allow us to have more understanding and confidence of your company, so I trust that you will be able to do my product well.Even if the high price,because of you, because of your spirit,we are willing to pay.Do you know? After seeing these words when I really unable to control my emotion, so touched, I drop happy tears, thank God, all my efforts are worthy.
Everything goes well of samples, and customer very satisfied with our samples. Dan placed mass production order soon,everything goes the right way. Dan said that we will be his long-term supplier.Process has a little suffering, but I am so lucky, I gain a friendship and trust, which is very precious gift for me.
So for you who is reading, please believe us, we can help Dan do also can help you do, please do not hesitate to choose us, sometimes your selection will gi
Please send your message to us