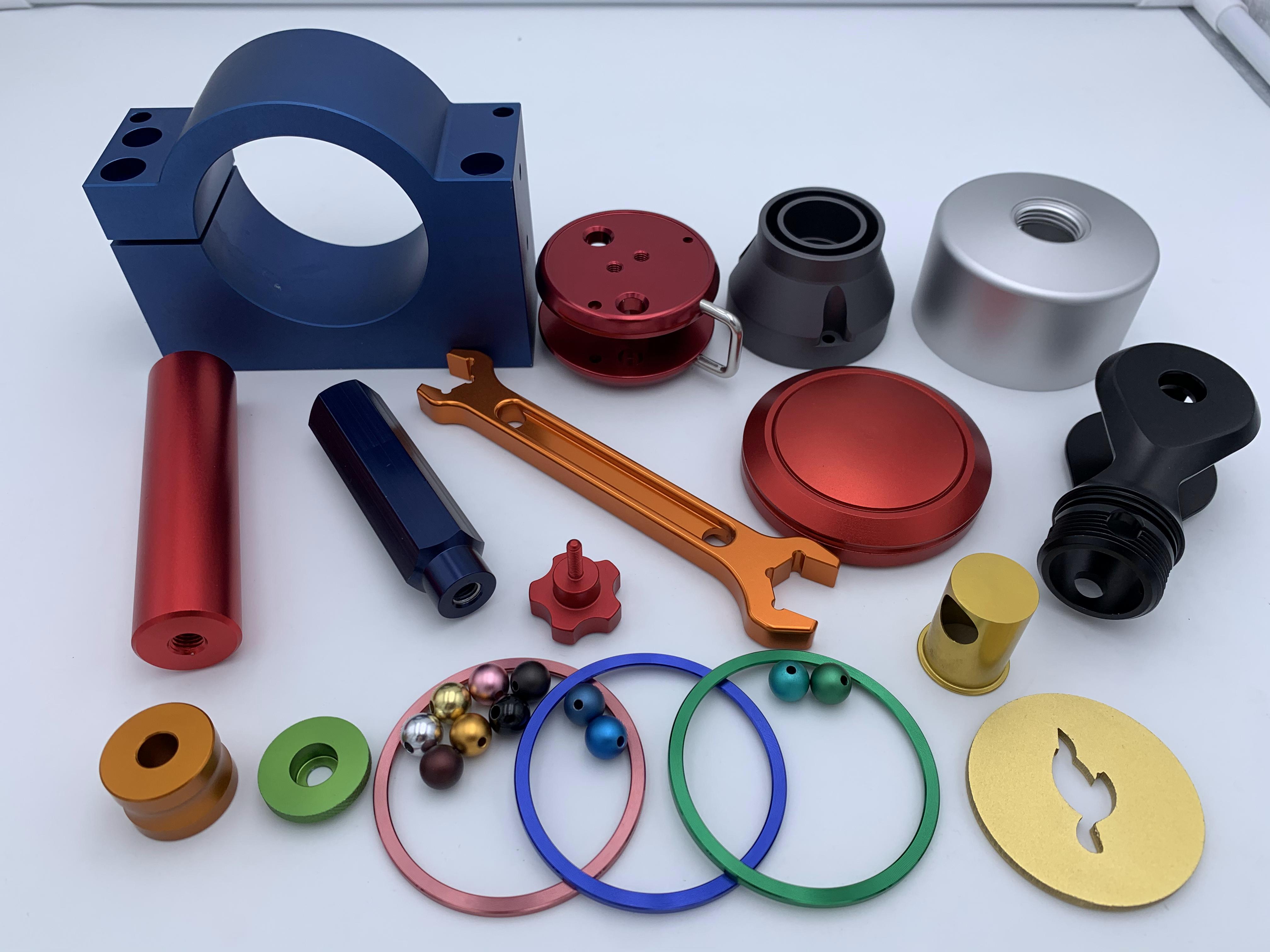 Jiesheng hardware has been a leader in providing precision CNC machining services for decades now. From our humble beginnings in 1999 to our now ever-expanding and adapting company we have provided nothing but the best work for our customers.

With over 100 sets of 3,4,and 5-axis CNC machines.our unmatched capacity ensures your parts are shipped on-time, every single time.

Materials
We provide a variety of plastic and metal parts for variours applications and industries. These include, but are not limited to:
Stainless Steel

Steel

Brass

Aluminum

Bronze

Copper

Plastic
Surface Treatment

As machined: Tool marks from the CNC machine will be present

Smooth: Parts are machined at a lower feed rate to achieve a smooth finish

Bead blasted: Adds a uniform matte or satin surface finish, removing all tool marks

Anodizing: Increases the thickness of the surface layer to prevent corrosion

Powder coated: Adds a thin layer of polymer paint to improve corrosion resistance

Black oxide: Conversion coating to improve corrosion resistance and minimize light reflection

Electropolishing: Electrochemical process to polish and deburr metal parts

Brushing: Metal is polished with grit to create a unidirectional satin finish

Chrome plating: Mirror like hard finish.

Upload your design files, receive an instant CNC machining quote and get your parts into production in less than 5 minutes.